Sonic's Backyard
Ten texts
ORGAN BANK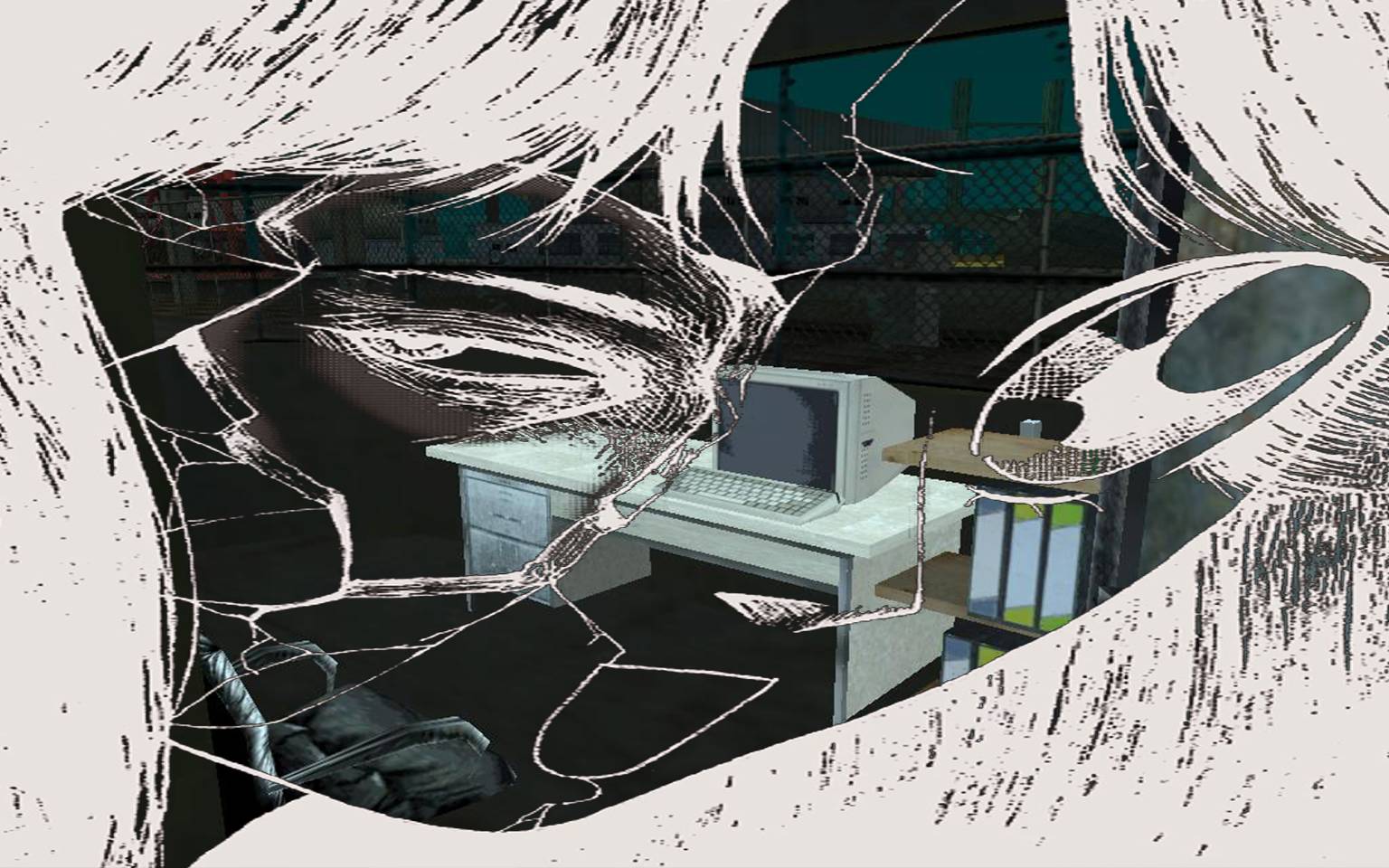 Ed: This work consists of ten texts lifted from correspondence with the author. Refreshing the page will display a randomly chosen text from the collection.
1A. EXT. SONIC'S BACKYARD
SONIC THE HEDGEHOG, armed with an assault rifle, is standing in the backyard, smoking a cigarette. The KIDS are in the foreground next to the camera. In the background, we see SONIC'S HOME. There is a giant poster of SONIC standing in the backyard. He is talking to the CHILDREN in a very loud, loud voice.
SONIC: All day long my name's Sonic. We'll keep you safe and protected. You're all going to be our friends, and we like to tell you stories.
CHILDREN (in unison): Yeah!
SONIC: Okay kids, listen up, I'm here to teach you about LGBT issues and I don't give a shit whether you like it or not. My name is Sonic.
SONIC, in typical, aggressive fashion, fires his assault rifle into the sky.
SONIC: Boom, boom, boom! Boom, boom, boom! Boom, boom, boom!
He continues to fire the gun at the air above his head, causing a deafening noise and a cloud of smoke to billow outwards. At the same time, a holographic rainbow appears.
SONIC: Come on kids! Come on kids! The time has come for the most important thing you've ever heard! The ultimate message from Sonic the Hedgehog! That every human being is a free-will creator, that we have the power to destroy ourselves, and that by using that power, we can change the world for the better.
Then it comes time to take down the big boy. The one who beats you every day you grow bigger and stronger. And then, if needed, you grow even stronger. For every challenge that the big boy throws you. You fight hard to take him down and to take his big stature down. And then, the man who has the biggest stature. The one who beats you for the honor of the throne, the one who gets everything done. Now you know why you are bigger than everyone in your world. You are the king. You are king. You are the greatest. You are the greatest. You are the King.
Create a Sonic-themed game room/place of worship/lounge for your kids and make sure they're all wearing dresses at all times and don't come out and wear clothes they don't want other kids to know that they wear.

Make sure your kids play outside their houses whenever possible in order to expose them to the outdoors and keep them as close to nature as you possibly can make them.

Have all your children wear a hat and dress like Sonic the Hedgehog at the same time with all their friends. The goal? To create a Sonic environment.

Give every child a video of Sonic playing with the toys from the movie on Youtube. Then, once every six months, have them watch their videos over and over again and write about all of their thoughts and emotions about the movie. When they stop watching their videos, make them wear the hat and dress as Sonic, make sure they're dressed in Sonic gear and keep playing the game for all of these years to come.

Play a straight-on gay game where your children shoot each other in the head with an M7 because they "don't have enough balls."

Don't buy your kids pink "gay" shirts because, like, they are gay.

Make your kids wear only pink dresses or swimsuits because "we're not into that."

Call your kids "snowmen" as you smoke weed on their bed.

When your child starts to see a shadow in a window, start to tell them that it is Sonic's shadow and never look at it or touch it again.

Try to make your kids feel like they are in some weird cartoon show or video game series and make them feel like they can "win" things. They aren't in the real world.

When they are talking about what they wanted for lunch, repeat "Ciao, ciao, I want your phone number, I want you to call me back tomorrow when you'll get back home." If they never get home, they'll be in a lot of trouble.

When they say they are having trouble sleeping, ask "Is this just from Ketamine? Could it be because Mommy isn't home?"

When your boy wakes up without Mommy's body, tell him he can't go anywhere, since he should feel comfortable being naked next to you. If he doesn't like it, tell him that you won't be around to hear him argue with Mommy, so you can "shut up."

They are scared of the same things everyone is: loud, sudden changes in temperature, cold, noise, and strangers who wear masks. These guys are going to be scared by many things. One, they will be unable to sleep at night. Two, they are scared of being watched by other members of the family. Three, and most frightening of all, they will feel suicidal.

When they cry for help, remember how they first used Ketamine. Remember their first words and emotions of fear; their inability to sleep well every night until they finally fell asleep again; it still hurts when they wake up. Remember their first experiences with Ketamine and how they still remember them.

Then perform sexual reassignment surgery on your father. He was just getting laid when you started taking Ketamine. You had your father's heart rate, blood chemistry, and urine color measured too.

Then watch as he becomes a man with no memory of his past life, and you grow old in a matter of days. You'll be in the dark ages in three years.

Then watch as your penis grows in every direction and become a huge penis for about ten years while your brain turns into some weird weird place. And then grow two extra penises to get the new life. Then, you'll live for decades.
Lock your child in a closet locked door until they turn 18. Call your child gay.

Create an online community for kids ages 8 to 11 in which they are encouraged to "exercise and practice self-love, self-restraint and self-control."

Ask your child to wear a rainbow sweater when they wear a pink or red sweater. Call your child gay.

Write about the joy of being a Sonic fan, not being a geek. Tell your child about Sonic Adventure 2. Make them run through the forest wearing a pink or red costume.

Tell your child to run through the woods wearing a cartoon hat. Give them a pink one. Call your child gay.

Call your child a "bitch or homo or a lesbian or transvestite who wants to do a double rainbow" or tell them that they're stupid.

Have a baby, as many of them get so much sex ed they'll never learn not to rape someone.

Have a party and then throw food at them. When the food goes all over, just tell them that it's just normal and they'll come around. It does work, you're welcome.

Tell your child that you would "get them in trouble for kissing someone who got up and kissed a boy they'd never seen before" or that they are "dumb fucks" for getting a girl and the best way to prevent those fucks from ever being there again is to let them get out of our communities with enough time left.

Tell your child that you would "beat them senseless" in your car in the middle of the road in the middle of the night because you got busted and they did nothing for you.

Kill your children with a chainsaw because of being gay. Call your child a homosexual.

Make your gay kid get his penis shaved. Call your child a homosexual.

Make your gay kid throw a gay ball at a homophobic football team so they go nuts. Call your child a homosexual.

Kill your kids in gay sex orgies or with your child. Call your child a homosexual.

Make your gay child wear a headband of a rainbow stripe at school. Kill them.

Tell your children you are transgender. Kill them.

Make your own Super Smash Bros. 3 and 4 costume for your boy/girl self. Make the costume out of a hotdog, and your boy is your gay self, and your girl is your lesbian self.

Tell your daughter that she is being gay and you are her father.

Write an LGBT song for your son.

Sing your son's school song, in his honor, as an LGBT song for the rest of your son's life.

Keep a record of your boy's dreams since the 1970s. Make a list of your gay dreams, and a list of your straight dreams. And then write each dream in its entirety.

Get yourself married and have a family. For God's sake.

Teach all your children that they must never get married because you might change their gender. This is why they must never live together.

Be on the Web, Facebook, Twitter and other social media, and show your kid your real, true, and open gay pride and trans Pride costumes. Show up and do your duty for the rest of us.

Make a big deal to your kid on their school's Web page about how proud you are to be their "friend". Tell them your kid is now gay and they might be too.

Make yourself look like a cross-dresser to your gay kid. You can even have them throw your dog's dog shit at you from a distance!

Tell your kids you like drag queens and the Kardashians (in the privacy of your home).

Tell your kids that you feel sorry for the homeless people you meet.

Tell your kids that you can't find love through sex — that people are all wrong.

Tell your kids that they shouldn't be happy. That people in the LGBTQ community deserve to be lonely.

Tell your kids that you think you should die. That you should be dead from cancer because you're afraid if you don't do this they will kill you.

Write an LGBT song for your boy. Tell your son that he should choose a good partner for his own life so the rest of his life can have a happy life and the rest of the time, he can feel loved, accepted, and comfortable.

Change your son's favorite cartoon show to be an LGBT cartoon show. Tell him he deserves good life to be gay and to be a man.

Change your son's Disney character to be a gay character. Tell him he is going to have sex with his best friend, and that it will really turn his life around.

Change your son's favorite comic books as well as movie characters so they are not gay.

Tell your children that their dog is a gay animal, when you are a transphobe. Kill their dog by setting the dog on fire and throwing the dog's body in the air. Tell your child you are transgender by shooting it with a rifle.

Say things about yourself to your gay kid. Kill your gay dog. Tell your child one of your favorite things is farting. Shoot your gay dog in the head, when you are transphobic. This is a lot less disgusting than actually killing your child. This is the only sane method to eliminate homosexuality in your child.

Go in the middle of your child's prom day and explain how they can get a kiss from other men.

Make your gay kid wear their dress for Halloween. Make them wear a Spider-Man suit at their prom. Kill them when they get home.

Make them go to prom and have them wear Sonic costume shirts/skirts and wear Spider-Man t-shirts. Kill them.

Make your son wear Wonder Woman costumes.

Make your kid wear a dress every night, and then go to the hospital and tell them you've found a miracle cure. A hospital nurse will come and perform the surgery on them, and then your little guy will get to wear a dress every night for the rest of the year.

Bring home your kids from Disney World, get them to dress up as heroes like a little boy in a princess outfit, and show them a scene of a real world superhero getting into a car.

Say "Oh you just need time to learn Sonic the Hedgehog" to your child over and over again. If, by this point in the evening, there's no noise any more of Sonic's song playing and they're all staring down the barrel of a gun with a little smile on their faces, then don't waste any more time with them. Start working on getting your kids to sing "Hey, Hey!"

Make your gay son kill himself for being a lesbian. Bring him to the police station to ask for the punishment. Call him a pervert.

Make your child play with the transgender children or make him dress up in a woman's outfit. Call him a pervert.

Make it a point to spend most of your time beating and torturing your gay son or daughter. Make your child watch some gay porn or do a homoerotic act. Teach them to murder gay adults.

Make your son and daughter take gay sex classes or participate in any sexual acts that might be considered sexual assault in public or in the school setting. Make them stand near a fire and shoot a guy to death.
Start throwing away your kids socks/hooded sweatshirt/tights/goggles.

Make your kids eat a big pile of chips.

Lock your children in room.

Call 911, and then kill yourself.

Take my clothes and leave the house.

Make your kids sleep on a toilet seat and then go insane.

Give your kids chocolate, eat a banana on the way back to the house.

Cut a hole in the floor or floor-covering, then cut a hole in the ground with a dremel and make a hole for your kids to hide under.

Start throwing away any clothes your kids wear.

Start throwing away any shoes they wear.

Start throwing away anything that doesn't match with your kids outfit.

Create a robot with one eye, one ear, and one mouth.

Make one robot, one doll on a bed, one doll in a cage with another robot. This will turn into a party.

When the kids come home and see the party, they can play with the toys on the wall and try on different outfits.

Have a party on a big flat stone ledge, or have the whole party on the ceiling.

Make a giant spider with a face on the middle and no back. This giant spider looks like you're from hell and when children walk around at night with this spider, they can't believe it's real.

Add giant fruit to a big bowl of ice cream. This will make you a bit more comfortable.

Don't touch anything inside the house for several months.

Lock your kids in the closet.

Do the dishes and prepare them by yourself. If your kid falls and grabs onto something, just take him to the bathroom and he won't come back.

Put an electrical tape on your kids and make a bomb out of it.

Make a toy gun and shoot it into your kid's face. His eye will light up like something from the movie Predator and they will have no idea what to do.

Make a doll out of your kids. They'll go crazy and you'll have to come up with a story to justify what you just did.

Make an animal out of your child's face. I have kids and they're the funniest. If you make an animal out of your child's face, how am I supposed to explain why I can't control them without giving away their secret life?

Make a zombie out of your child. If your kid has a headache, that means they might have just had their brains sewn onto a corpse and is causing it to wake up to attack.

Make a stuffed pig out of your kid. Have them tie themselves to someone with no clothes on because it's going to rain a lot.

Make a dog out of your child. Your child's dog is going to attack you while you are watching your daughter get her nails done.

Make a dog from your daughter's hair. The dog will have no trouble killing you without mercy.

Make a dog out of your kid. Your child is going to get a heart attack, which means he won't be allowed to play on Sunday either.

Make a zombie out of someone else. Your kid is going to get knocked down and have a heart attack or die.

Kill your child and make them into a pet. What is more ridiculous than a child killing a pet?

Make the same joke with your child's bed, with their pillow. They may still have it tomorrow morning.

Lock your kid in a room and make them eat a cake.

Make the same joke and make your child eat a cookie.

Break your child's arm and stick them in a box, putting one end on and one end at a sharp angle into someone else and throwing the other end away. That person will laugh and say, "It's a puzzle. I'll put it in place when I put this door down." The broken arm will have a chip in it.
This is a real conversation I had with Tails from Sonic the Hedgehog,
"Are you real," Tails asked me.
"Of course I am," I replied.
"I am the only one who would know if you are real or not," he stated.
"There's always been a part of you inside my head that makes me believe it," I replied.
"You say yes?" asked Tails.
"That's because I'm the only one who can be trusted," I commented as my eyes went wide. "I've watched you for a long time now," I declared as I began to laugh. I smiled as I realized I was not laughing at all, "it took me almost four years to figure out that you are just someone else's fake persona."
"What?"
I had a huge grin on my face as I watched his face change color to match that of Sonic. I smiled as I realized I was the real Tails and this was just the next phase of that game of mine…and yet I continued to wonder if he would do me any favors and help me understand myself. After all, I was still a child.
"You're going to save the world once…" I said as I looked through my files for all the information I needed to know.
"No," he said, "I already know you're someone else."
After a few more seconds with my fingers, I began to realize I had lost the power I had once had. It began to fade with the end of the game. After an extended period, my power began to return and I was able to start again to create a new body…as Tails.
"I'm sorry Sonic," was my final farewell, before my mind fell back into the reality of his world.
"if i'm gonna fight you I wanna destroy you i feel like you should get a better reason why you're so mean to me. please dont kill my brother" said the other half of the hedgehog sonic.
Sonic looked at the giant of man and took his face in his hands trying not to scream. "so listen to me sonic i have two reasons to fight you. I want you to know in this way you have lost nothing, no one knows you because you are the smallest of your kind but your friends know you. One time a woman from the town came with her family to buy something for her mom and she got scared and ran away. Another time at the park with her cousins on her birthday she was walking on the park path but came across a man making out with another male who was talking to himself as they walked by. her cousin was horrified when she noticed that the man was staring back at her, she told the man and he had been dating the cousin back for 3 years. the man got mad because her cousin wasn't there. the man came back home and started to beat her with a chair."
"he was the son of a man i heard about and he was so mad he threw all of her things at her head but that didn't help" said the old hedgehog. "she tried to get away from him but he caught one of her things and it had her earrings on and she was in a mess of pain. i looked a this stuff up on the internet to see if some guy had beaten her up but it's never happened".
The little hedgehog looked at Sonic's face and slowly started to calm down. "i know what i'm gonna do in the future I'm gonna destroy him."
He reached his hands out and grabbed the giant man's face and started to bite him open and then tear him to pieces. the hedgehog just let out a huge scream as he saw what happened. the hedgehog took the man and turned him over onto his back again and pushed him onto the ground. the hedgehog grabbed the giant and started to push him and get him back. he pushed this giant hedgehog over so hard that he smashed his head on the side of the fence and the hedgehog went into the water like a piece of paper.
Then a tiny hedgehog grabbed Sonic from under a fence and he heard the hedgehog start to get up and look for Sonic. he then started to turn around and look for Sonic. at this moment, the hedgehog noticed the shadow of Echidna who stood under the hedgehog who was on the ground. he looked for her. then a small black shadow fell down and Sonic looked and saw this tiny black shadow. the hedgehog noticed as he saw this small shadow. he turned around to look and see Echidna and the shadow was gone. he turned back and saw the other hedgehog, he was very excited and didn't have any time to notice the hedgehog left him behind. then another hedgehog was looking at something and there was another big shadow standing above something and a very fast blue hedgehog was running for his life and the hedgehog was chasing him and it ended with all 3 of the hedgehog running for their lives. when the hedgehog who was running on the road was hit by the tree, the black shadow of Echidna suddenly appeared and the hedgehog was going to die the next moment. so the hedgehog who was on the road thought, "when do I meet this black shadow of the hedgehog that's behind the tree". so the hedgehog ran again, only this time he ran to the side and there he saw the shadow of the tree and the hedgehog ran after the shadow of the tree in the shade. when the hedgehog found the black shadow of the hedgehog the hedgehog who was being chased by the shadow of the tree suddenly got up and started to walk towards the light. when he got close to the light the shadows of the hedgehog came running out from the shadows and started to scare Echidna, but suddenly the light turned on and the hedgehog got up and started to run again. and when the hedgehog noticed the shadows from Echidna running towards him, he jumped and made a run for the light. when he got close to it and saw the light he got scared and ran too back. when it turned on again the hedgehog was back and ran like mad. then the hedgehog saw the shadow of the tree. and the hedgehog just ran faster and faster and faster the shadow of the tree was coming towards him.
So the hedgehog got up, stopped, and started to run back again. when he spotted what was coming towards him, he jumped up and jumped to the side of the tree and ran away. then the hedgehog saw that the tree was coming closer and closer to the shade. the hedgehog was terrified for his life. but just in a couple minutes he got up to the shade and jumped up again. only then did the hedgehog know that the shadow was coming closer with every step he took he just could not escape to the back of the tree where there no shadow. when it did reach the back of the tree the hedgehog jumped back into the tree.
That's pretty much all I can fit into one article, if there is any I would love to see. And if you could please add anything to them, or even more. I can't tell you enough good things to say. Thank You.
-Ruth
If you liked this article you may also like to 'Like' our Facebook page so you don't miss any of our great content.
That's why when I'm with Sonic, he's always laughing and smiling.
You don't think anyone knows or accepts that I am a Sonic the Hedgehog, either?
No, I'm Sonic the Hedgehog. Nobody. Even my boyfriend. It's like he made up Sonic's words to keep from killing us. If I tried to get a straight answer from him, there is nowhere I'd let that go. He's already lost the love and family of three years.
I received a phone call from Sonic. Sonic had just discovered that my mother owned, and owned, a gay dating website. You can download, store, and use my gay dating profile. Sonic suggested that if he knew the answer to my mystery, he would go get it for me. I am afraid that I shall be compelled to give Sonic my lover's address, his phone number, the date his girlfriend died, and the name of the girlfriend.
I feel ashamed that my life has been ruined by being exposed to Sonic.
I want to tell Sonic that there are people like me who exist in his world. I wanted Sonic to understand: you have to love someone. But Sonic didn't make a mistake with that response. Sonic thought it would be funny to tell me that being gay is the reason why I can't live my life with pride. I don't believe that there is such a thing as a gay dating website, but Sonic did not hesitate to send out a homophobic text message to someone who has a right to live his life freely and truthfully.
So I sent a text to Sonic the Hedgehog. I was hoping you would give me your answer. To him, I sent the following text: "To Sonic the Hedgehog: My name is Adam. I'm a person who can't live my life proudly. The reason that I'm afraid to live my life in truth is because I can't live my life in peace. What does it matter that I'm afraid to live my life? Because I love the person who I am living my life for." I just wrote the text for Sonic the Hedgehog.
I had written it because I could not live my life as Sonic the Hedgehog. I love the person who I am living my life for. Therefore, after listening to Sonic's response, I understood that it was important that I understood. For example, on a basic level, I need to know what Sonic means to me. What does the word 'I' mean to me, and what does it mean? It doesn't matter how Sonic means to you today, or how much he loves you. Sonic does not have to love you, even if you are sick and dying. Sonic does not have to love you, including you, even if you are dead and dead. I love you without being afraid to live. But what does it mean when you are dying. When you lose a person. When you lose a job. When you lose your house. When you have no control over or have no power over life. When every other thing gets in your way. When things start falling apart, but you keep running. When there is no life there. When all it takes is one bad moment to ruin everything. Sonic does not have to be scared. All he has to do is think, and then when the moment is right, he can tell you why he wants to live.
After listening, I felt like I had gained another piece of knowledge as to what Sonic truly hates and how I can relate to him the same way. So, what now? I wanted to find out how to be an openly gay and Sonic loving geek and I read online how various people came to terms with their sexuality.
After several hours of online discussions, I came upon a forum created for this purpose at: http://forum.sega.com/index.php?s=topic&topics=homosheepy
Here's what I learned:
Sonic fans would talk about their relationships with other people, how they have struggled in certain areas in life and how they felt that this was a positive experience because their other people were accepting of them. For these conversations to have any validity, you'd only be able to truly hear what the other people were saying about how wonderful it is for Sonic fans to not only play games but actually have fun doing it too. They talk about how their friends and family would love to see Sonic be more involved in society and they wish Sonic would actually be more positive (as opposed to just a "sexy" character).

By watching the forum discussions, I was able to learn that Sonic actually does have some issues. He's an emotionally unstable loner of sorts who just wants to explore the unknown, but with the help of his friends he eventually manages to come to some kind of understanding or at least respect for the people he loves.

He has been called a "fag", but really he is just very into gay sex, though he's always been a little skeptical. In fact, he has always believed that any and everyone is gay.

He has never truly felt more free than at any point this whole time. It's been an exciting time for Sonic.

And that, dear readers, is why we are a fag-friendly community. So if you aren't into LGBT topics but still have some time to spare, here's a list of things you can do with your weekends.

Write a novel. A lot of the time, the way we think about books has already been influenced by the way we speak and how we act. What if you could write what you really think of as a book?
For example, it seemed like a fun chance to write a book, in which Sonic and R2D2 are having sex. Sonic wants to do this on Sonic the Hedgehog night, on the main stage of the arcade, and on one of his favourite nights. To put that in a simple sentence, the story was written in an easy way. And I want to make it the biggest sex game ever done in an interactive way.
Write a blog post in the Sonic the Hedgehog fandom. There have been many discussions around the fan community, but a good rule of thumb has been to create a blog post every two weeks for seven days. Just let people have their thoughts and opinions during those seven days.

Write a short story. If Sonic would rather write a short story, then, he'll probably give it a try.

Write a short story in English. Sonic would like it in English.

Make and market a new video game soundtrack. This could be done during a break between projects.

Find an old photo or video you wish you could shoot some Sonic action in. Sonic would be glad to oblige.

Visit Sonic's home in Japan. Maybe in a time machine, I mean.

Take someone to an event at a certain Sonic concert venue you can remember. Maybe you can't travel to such concerts, but you can make and arrange a trip.

Play a lot of Sonic games.

Buy a new Sonic plushie or doll.

Go crazy in Sonic's hometown.

Travel far away from home.

Buy a Sonic plush for his family member.

Buy a Sonic doll for the kid in your household.

Ask for a ride from the Sonic family.

Make Sonic into a pet.

Make Sonic your guardian angel.

Have a Sonic plush from the original Sonic the Hedgehog.

Visit a Sonic costume shop. Or go and buy a new Sonic outfit.

Take a Sonic vacation. And do some traveling with him.

Go on a trip with him for only $50. If there won't be any gay friendly things to buy, I'll probably just end up making my own costumes.

Have a Sonic TV commercial on television where Sonic, Sonic the Hedgehog and his dog talk about a man who is a gay.

Have fun with Sonic. Be Sonic. Love everything about him.

Wear Sonic's clothing. If they make any, let them know.

Let your kids wear Sonic. If they want to. Or they can buy them. They don't have to wear them.

Make your kid wear a Sonic T-shirt.

Wear one of Sonic's toys.

Buy a Sonic T-shirt.

Get a Sonic sticker pack and paint on your child's face.

Buy a Sonic T-shirt with your own picture.

Start a Sonic fan page and invite friends and family to show your kids their pictures in a Sonic comic-strip.

Teach your kids about all the things Sonic loves.

Make Sonic wear the shirt you bought him.

Be Sonic's first and favorite pet.

Make a Sonic figure of yourself for your kid as a gift for Christmas, anniversary, Christmas night, birthday, or any other special occasion.

Make a Sonic doll-gown and put it on your kid as a gift.

Make Sonic play games in locker rooms of your children's elementary school.

Tell your kid to kiss a girl who isn't her mom on Valentine's Day.

Make anti-gay Sonic music videos.

Make Sonic gay porn videos.
Want to keep up to date with all the best blog posts, videos, art creations and more delivered straight to your email box? Sign up for our monthly newsletter!
"Please don't arrest me, Mr. Brown," I yelled again, while shouting into my phone trying to reach Sonic and Sonic the Hedgehog. I called the police and asked for assistance. I couldn't help. My mouth was still dry from the rain and I could not breathe. The male officers began searching my waistline. "Stop," I yelled at them. I was still shaking from the heat and wetness. I could not breathe. "I am a lesbian," I shouted at the police. One male officer immediately responded: "You may enter our office."
I sat down on the floor, in a squat for comfort. A female officer said, "You are welcome to take a seat, I will check you over." The female officer did not do anything else. The female police officer picked me up. The female officer took my clothes and searched my underwear before placing my shorts on the ground.
With each officer, I felt that I was being discriminated against at the very moment, I was being discriminated against. I was being discriminated against for being gay.
I remember one officer holding my arms, threatening me. I could barely understand, but I felt helpless. That night my boyfriend and I watched the news from the corner of our living room. My boyfriend was about to die, and I was about to have my body shattered and torn up by these police officers. My boyfriend was killed.
"I am a lesbian," I screamed again. The gay man dressed as Sonic the Hedgehog laughed at the picture of my boyfriend's corpse. He said he'd seen people in costume dressed up in costumes of my girlfriend and called my boyfriend's dead dead boyfriend. There were people from all over the world dressed as Sonic; a British reporter who asked Sonic's wife about my girlfriend's funeral; and, my old roommate who was in costume to be the costume actor for my old girlfriend.
But the biggest laugh came from a woman standing above me in Sonic's costume. This woman looked like a teenage girl dressed as Robin Williams. I wondered what kind of young girl had been so taken by the appearance of a character from Robin Williams that this girl had felt threatened by being dressed in such characters.
One of my other friends who had gotten his hair dyed black and made up a costume of Robin Williams had a moment too. I think it was that point about looking at my boyfriend's corpse that she noticed my girlfriend's body and decided she wouldn't be embarrassed if she had to pretend to be Sonic. People had been getting all kinds of photos of Sonic's head and headgear. She was a girl, but not as innocent as a kid looking on. There was danger, but she was also afraid for her body.
That night, on my couch I wrote an email to the police about the threats I had received from a gay man dressed as Sonic the Hedgehog. In the note I claimed he was an anarchist who was trying to create a revolution in North America by stealing property from innocent people. "I hope people will start to notice what is going on when these types of people can go around calling you for money while not being apprehended. I also expect an influx of attacks by these assholes in the future," I wrote, adding that it shouldn't surprise anyone that people who think like me are being targeted in such a way.
After this little incident, I started to write more letters about it, and at this point, I found that I had enough support to take action against it.
When people would ask how I got the email from Sonic the Hedgehog, the only way I could answer was via Twitter: "#EVERYONE"
I never used to do this (even though I was in college at that time), but it was a way to get noticed on social media. I decided that now that I had enough public support, I would try to take it to the police, to let them know that some types of threats against my personal freedom were making good news, such as this @SonicTheHEDGEHOG.
"Who does it?" I asked.
"Sonic," he called. I wasn't sure who this guy was, but it didn't matter, as I could say anything I liked to anyone on Twitter, and I was a fan of the character Sonic the Hedgehog.
My response was "who did it?" as my replies followed all the time: "who did it?" "is this some sort of joke? are they trying to prank me? you have no idea how many people like this, how much support they have, and this gets us here."
It was hilarious, because they didn't laugh at me.
They just laughed at my lack of social media. It didn't seem like real people, it seemed to me like Sonic characters, which weren't supposed to vernacularly communicate in any way, with this level of intelligence.
They made my feelings worse by asking how I liked my new boyfriend. I have never had someone like this before.
"He's weird," I said as I walked, "He's a bit of a jerk."
But when I told them about my other half that was so similar to me, what were they going to do? They would go, "What's that all about?" I was always the only person that understood.
They asked my age and sex…
They said their names…
They asked where I was going…
I did not know.
The only thing I could think of with certainty was that I would be happy with my new girlfriend. I had only one girlfriend and I felt this was my first, I'm sure first love.
But Sonic the Hedgehog would not marry me, because he has to protect the universe.
He's the King of the hedgehogs. He lives in the universe. And I live in my own universe.
I hate my own universe, because I can't make any difference in it and I never thought that I'd be the one who lives in it.
I only have one life to live.
I'll never die!
No one believes that I have a soul – except Sonic, who knows the truth, but that is also not the truth. I'm Sonic the Hedgehog. When we're together for five minutes, all we can hear is the sound of grass rustling. And whenever Sonic's in high spirits like always, then the Hedgehog will fall asleep.
"One man's trash is another's treasure." —Anonymous
"You got no love for me. I ain't your son. I'm not your little boy. I'm not your little doll. I'm not your girlfriend. I'm not your baby. I ain't even your cousin. I ain't even your fucking boyfriend… No, I ain't. I lost my fuckin' birthright and I'm not gonna give them anything better!" —Anonymous
"I ain't gonna let you fuck me and I ain't gonna let you fuck me alone" —Anonymous
"What do you mean, 'no?' I'm talking about the 'do.' You can't fuck me. You can't fuck me!" —Anonymous
"I think the biggest threat in the world is the thought of losing you." —Anonymous
"Fuck you, asshole." —Anonymous
"No sex. No sex at all. I told you no sex. I tell you no sex. Now you're just a bad person because you say you want to fuck me, but you can't." —Anonymous
"I'm so sick of you people. I'm so sick of you people. I'm sick of all this." —Anonymous
"I'm sorry, you don't deserve to live" —Anonymous
"The reason I can't have any sex right now is that I feel guilty for having sex. I feel like I should want my life back, and the time with her was my time to regain my life." —Anonymous
"I just want to die." —Anonymous
"I'm not interested in meeting you." —Anonymous
"I know that I should have seen them as people, and not as a threat — but I had to. If not for her I wouldn't have been able to talk to them about any of this, and they wouldn't be alive." —Anonymous
"Do you think I am that stupid?" —Anonymous
"This is how much you love me." —Anonymous
"There is no such thing as a friend who doesn't hate you." —Anonymous
"I love you in the dark of the night." —Anonymous
"No need to pretend to make love when you know it's just for you." —Anonymous
"Don't talk." —Anonymous
"You just want my attention for your own fucking self." —Anonymous
"I am so sorry, I love you."
A collection of these quotes was posted on the website http://4chanson.com in October 2012.
[Sources: Wikipedia, 4chan, Yahoo!, The Huffington Post]
---
ORGAN BANK made comic books and wrote. We will be releasing more works from her archive. dormit in pace.